Radon Learning Circle
Global Teenager Project - Urkaine

Student to Student Skype March 29th 2012

Radon
Radon is a natural radioactive gas that emanates from the ground into the air. It is present everywhere in the world. It exists naturally in most rocks and soils from where it can migrate up, through the ground, into buildings. It is proved that radon can cause cancer. Scientists calculate that some hundred people each year suffer from lung cancer as a direct cause of being exposed to radon.
A Radon Learning Circle in Kirovograd because...
Kirovograd is a unique city on the territory of Ukraine as there are deposits of the uranium ore under its streets and squares. Alongside with this the level of radon in the city is also very high. The aim of the project is to research the radon level and the level of radiation in different parts of the city of Kirovograd. Visit the Radon Learning Circle Wiki
Skype session
To make the comparative analysis of cancer rate in Kirovograd research in other countries is necessary. And also to study the ways of solving these problems in Ukraine and abroad a Skype session with other countries is needed.
The result will be a booklet with preventive measures. And this booklet can be used to widespread the information among the citizens of Kirovograd.
Participating schools
Ichtus Dronten - Mr. Koert Klevant Groen and Mr. Onno Bakker
FengHsin Senior High School, Taiwan - Mrs. Doris Wu
Ammerican Community School, Beruit Lebanon - Mrs. Eliane Metini and Mrs. Rosine Zgheib
Pictures from Lebanon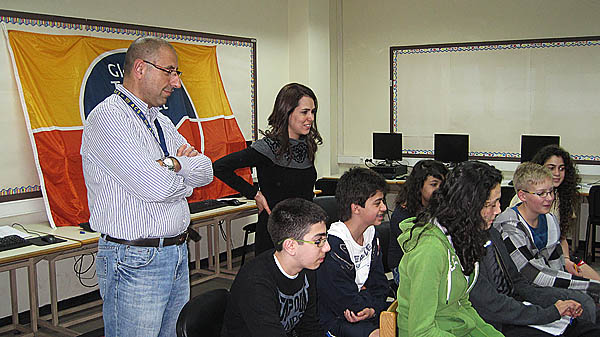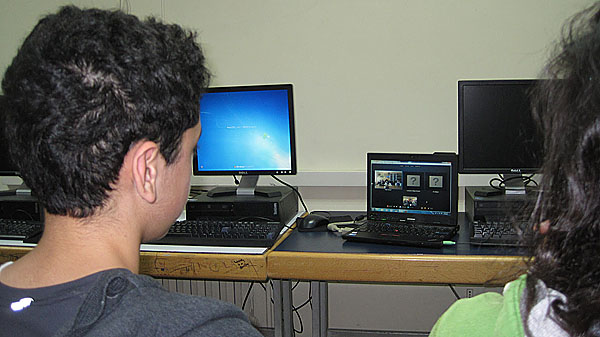 Videos from Taiwan

Top
Question 1
Question 3 & 4
Question 4
Ending
Top
Radon in the News

On March 29th the conference also made the news! This link shows all the news, information about the conference starts from the third minute, 59 seconds.
There was also attention paid for the conference by the TV Show "WE" where most important problems of the region are discussed by active citizens or famous people of the region. Natasha participated in this show and spoke about the Radon LC and international radon conference.