Tuesday 12-02-200803.00 hrs.Arrival at Tashkent airport.When entering the country, all persons went through passport control. After which each needs to fill in a customs declaration. The papers where only available in Russian language, so foreigners gathered trying to figure what needs to written.

Please remember to fill in two copies; one is kept and one is stamped and needs to be taken to provide when leaving the country. The conference organization offered to put the forms in English on-line, so we can fill them in advance.

04:20 hrs.

Pick-up at the airport by Shaykat Yusupon, an undergraduate English student.

Arrival at Orzu Hotel.. sleep!

08:00 hrs.

Waking up with a view on an deep frozen swimming pool; it's still very cold (-13C) and soon a power failure causes a black-out over part of the city.  It's a real struggle for people to stay warm!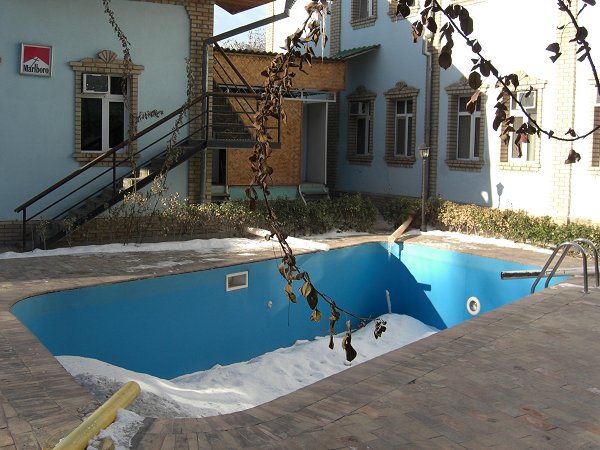 11:30 hrs.
Flight from Tashkent to Bukhara… de-icing the plain caused took some time the all 32 passengers went in. The plain was so full that all emergency exits were packed with suitcases. For two hours nothing but snow and beautiful views a freezing country.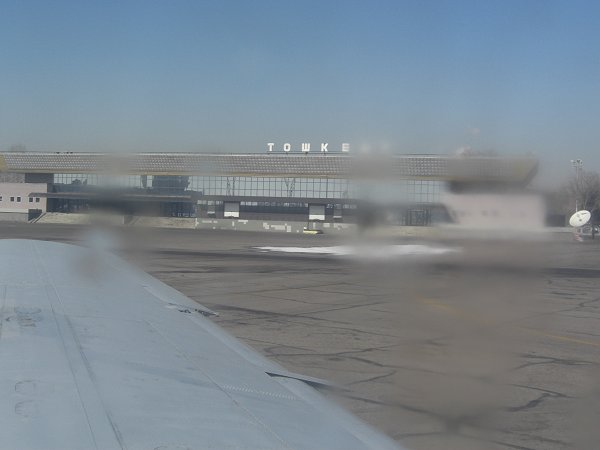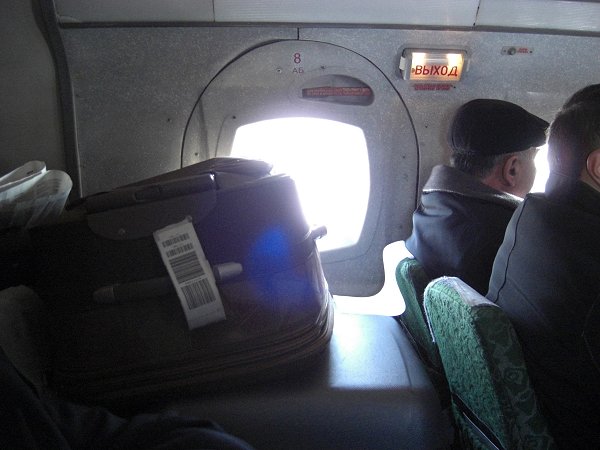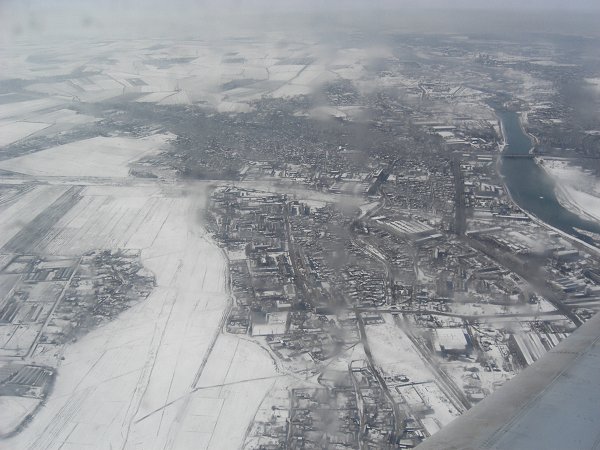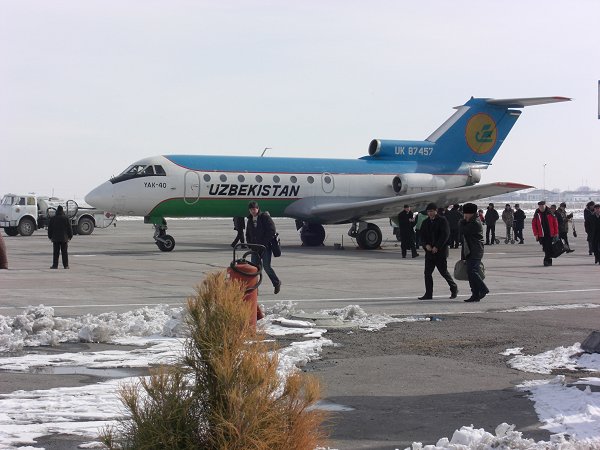 14.00 hrs .
Anatoly and Lev were waiting at the gate in Bukhara. Of to the Palace Hotel to check in.

14.00 hrs. – Hotel.
The conference guests will be hosted in the Bukhara Palace hotel (****), with a capacity of 400 guests. Next to the hotel is second hotel that momentarily is being renovated, and where 200 guests can stay. Breakfast and dinner will be served in the Palace hotel, while and lunch will be offered at the conference place, 10 – 15 minutes on walking distance from the Palace hotel (pendel busses will also be provided at certain times)
15:00 hrs. Lunch and walk through old city of Bukhara….even the Camels are cold!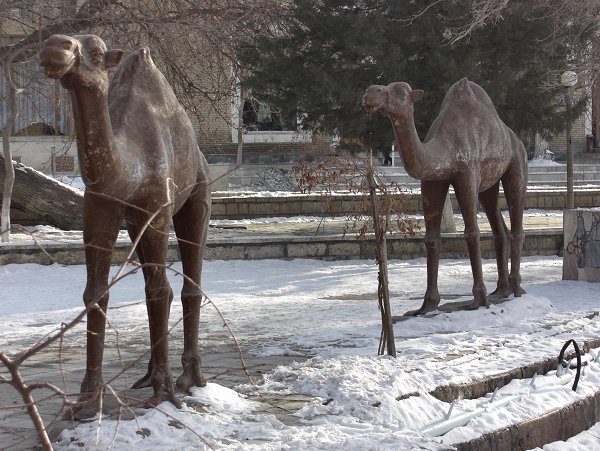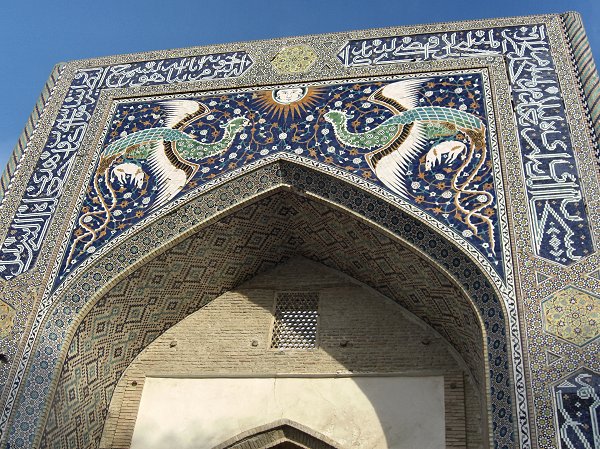 17.00 hrs.
Meeting at Kamolot office.
Anatoly and Bob met with Mr. Bahram Husenov, the director of the Kamolot Youth movement, a non for profit NGO. Kamolot provides youth services in the Bukhara city and region for progress and development.  There are 268.000 people living in Bukhara, of which 177.00 youth. 98.000 youth are a member of Kamolot. In Bukhara there are 38 school (grade 1-9), 20 colleges (grade 10-12) and one University. In each Kamolot has a representative working. Kamolot is funded by local and national companies, either financially or with in-kind services.
Kamolot offers extra lessons and activities to students from low income families.
Kamolot is a partner of iEARN Uzbekistan; together they offer on-line summer camps and a virtual school for disables students. During the annual iEARN Conference Kamolot will support with 90 volunteers, 50 English speaking and 20 Russian and French speaking.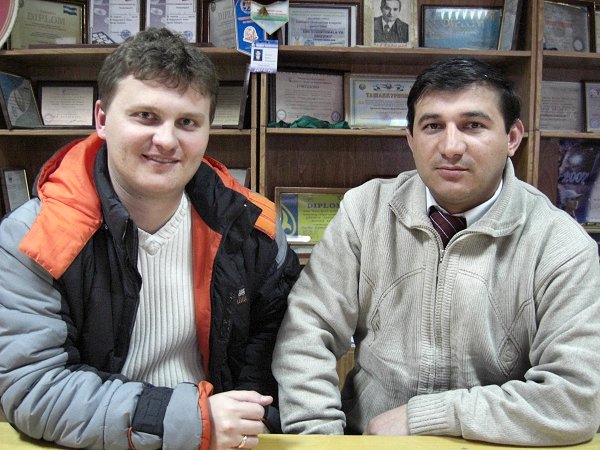 Mr. Anatoly Kochnev (iEARN Uzbekistan) and Mr. Bahram Husenov (Kamolot)
18.00 hrs.
Welcome at iEARN Uzbekistan office, where 6 people are working. A warm place in a larger, cold building, Due to the extreme cold the building has no electricity, luckily iEARN Uzbekistan office managed to keep power and Internet.
From left to right: Dennis – Anatoly – Bob – Lev. (and Aziz made the picture)
19.30 – 22:30
The day ended with a very nice dinner out, where Lev, Dennis and Aziz joined.
---