ICT&E  /  Learning Circle English Literature 2019
Learning Circle English Literature 2019
Enjoy English literature, poems and films
in a global classroom!
From February 11 to May 31 – 2019
Many students have already read some English literature and poems at school and probably also seen some film adaptations of English books.
Students from different countries will share their reflections, looking through a different lens: in book reviews and by writing a short story they will all add their perspectives from their own cultural context.
Groups or classes from 8 schools share their work in a wiki in which students actually build a beautiful portfolio, with texts, photos, videos, etc. They enjoy the feedback and the responses they receive from their global classmates.
Participation will help you extend your vocabulary and knowledge of famous literature, but most of all: It's fun to share the beauty of the English language with your peers!
Exciting for English classes and very interesting to use in drama classes!
–> Take a look at the 2018 wiki,to get an idea of all the exciting assignments that you are going to do
Age:
All Circles are open for students aged 10-18 years old, with a reasonable understanding of the English language.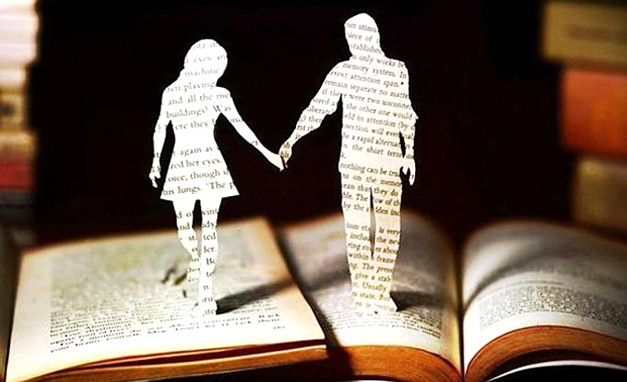 Timeline and phases:
1. Introduction in February:
Before we start to learn and work together, it's nice to get to know each other.
In February you will present your class in the wiki and meet your global classmates from 8 or 9 different schools!
2. Challenges in March:
This phase starts with a conversation in your class about your experiences with English literature.
We'll present some famous titles and give you suggestions, followed by assignments. Students will share their answers and inspire others by giving their tips and reviews of books, poems, and films, seen from their own perspectives.
The wiki enables students to give and receive feedback and enjoy lively peer reflection.
3. Short stories and video conferences in April:
Each class starts with designing a good prompt for a short story. Groups or classes can choose one of the prompts, write a short story and give and receive feedback.
In addition, we ask all participants to organize a meeting with (at least) two other groups in Skype and via social media.
This leads to lively conversations, interesting feedback and fun in learning!
4. Completion in May:
In this month, students can post their evaluations and share their eye openers and reflections.

Read more about it: 
Methodology & Goals of the Learning Circles
Future skills & Learning Circles
Information / contact:
Project coordinator Global Teenager Project: Bob Hofman
Coordinator Learning Circles: Manon van Herwijnen

In collaboration with iEARN.