Yemen – Douroub – Training of Trainers – februari 2009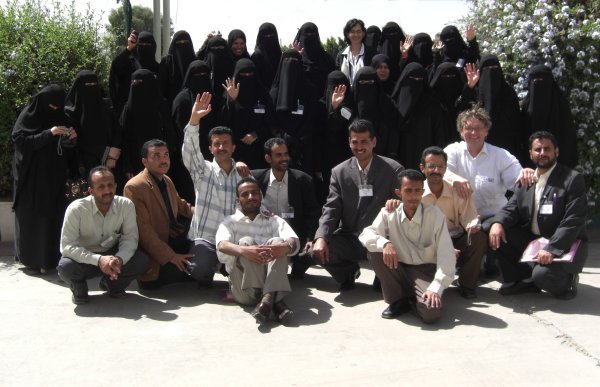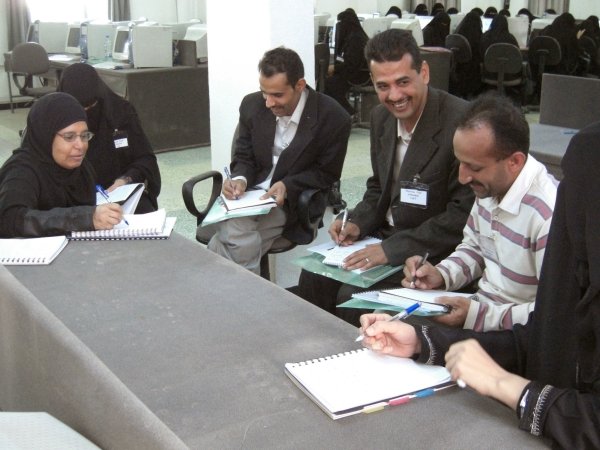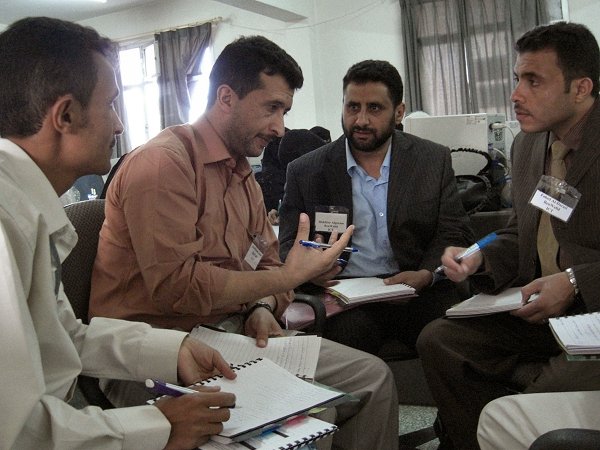 top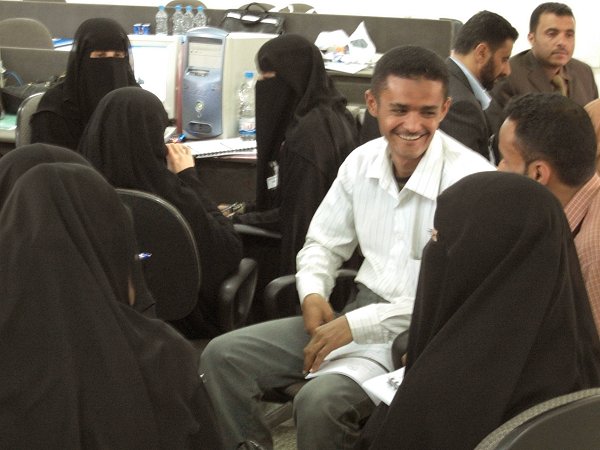 top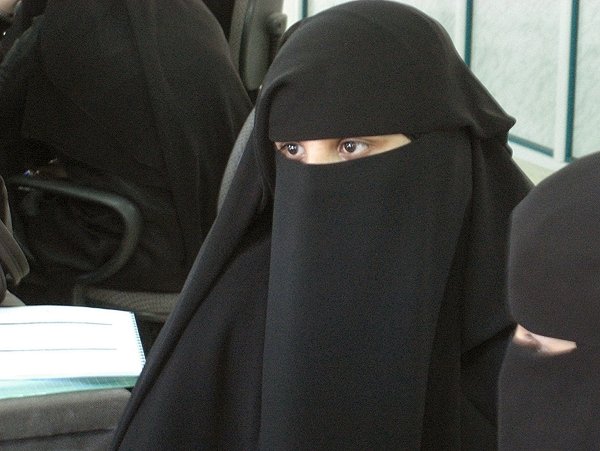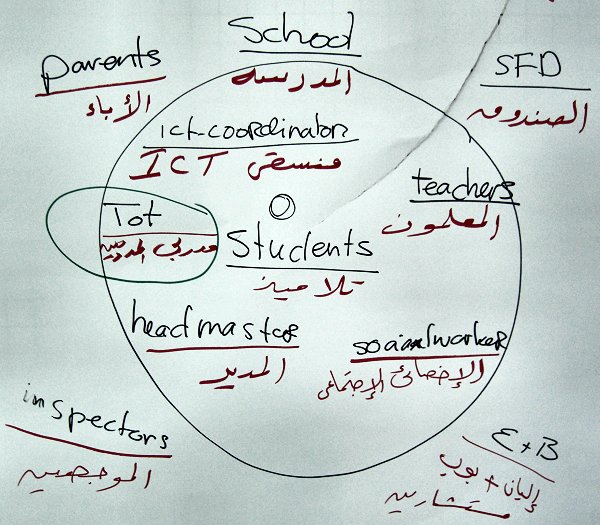 top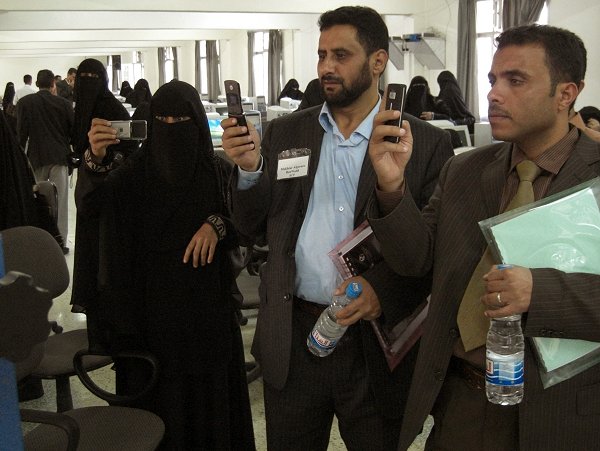 top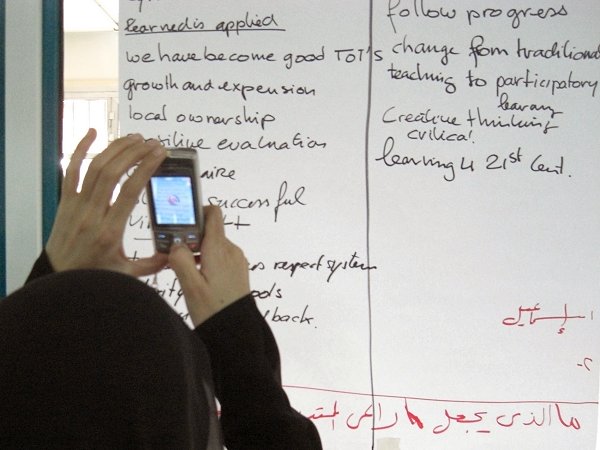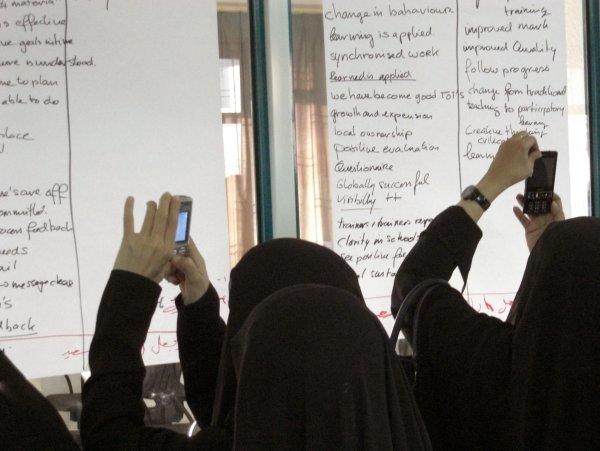 top
Tuesday  February 10 2009
top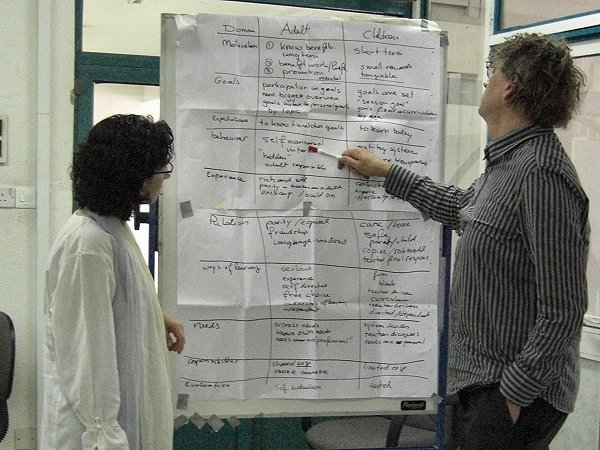 top
top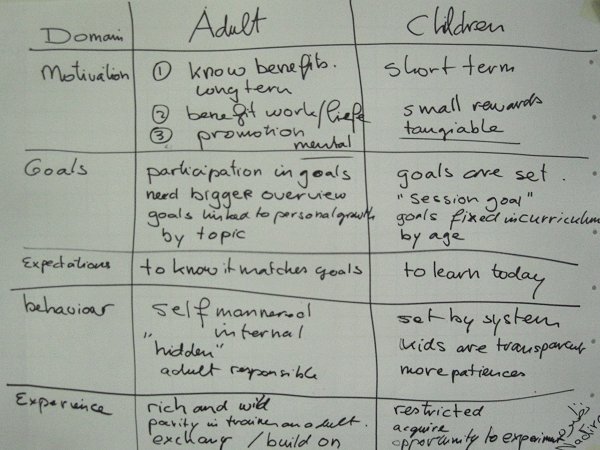 top
Wednesday  February 11 2009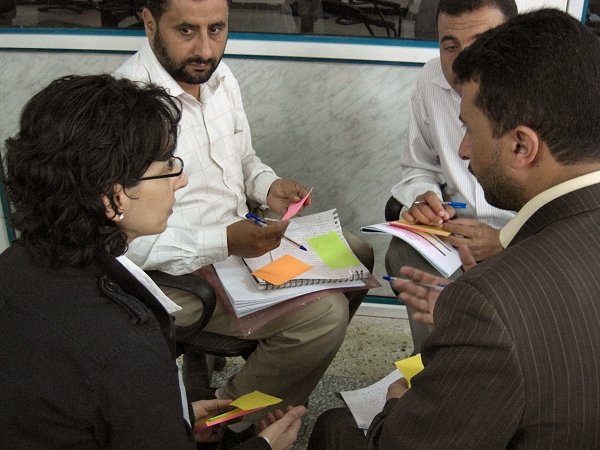 top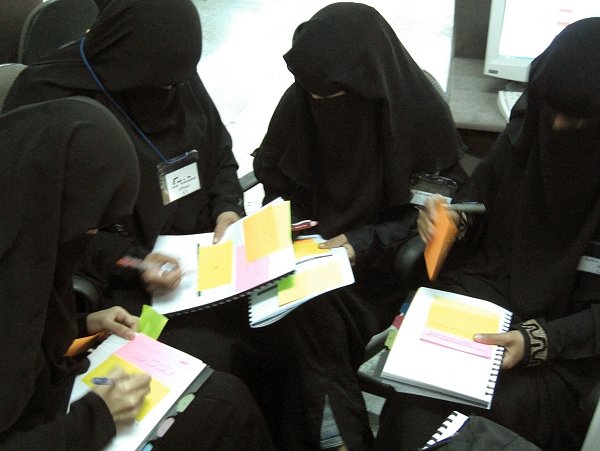 top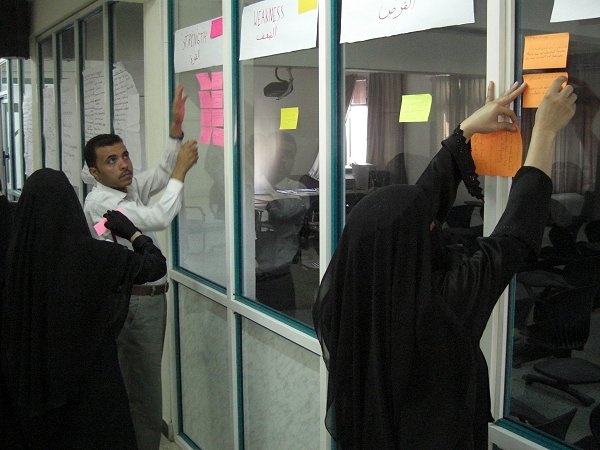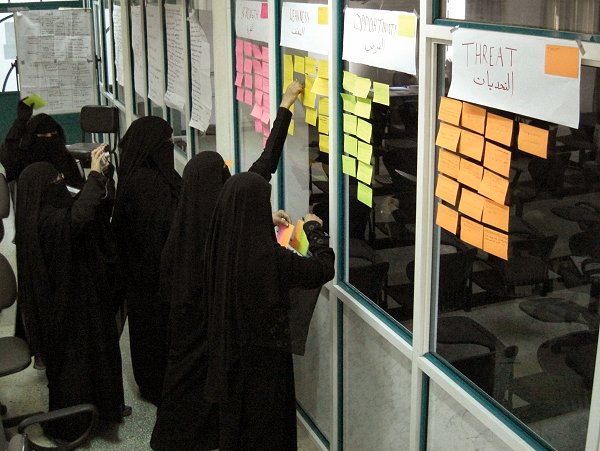 top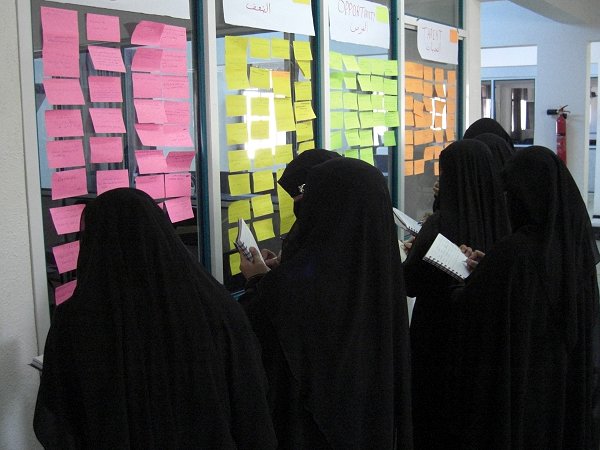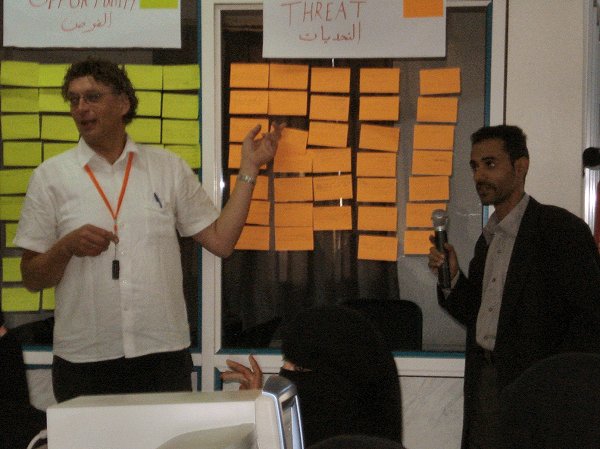 top
All created documents will be part of the Douroub ToT-guide and stored on the SFD Douroub Portal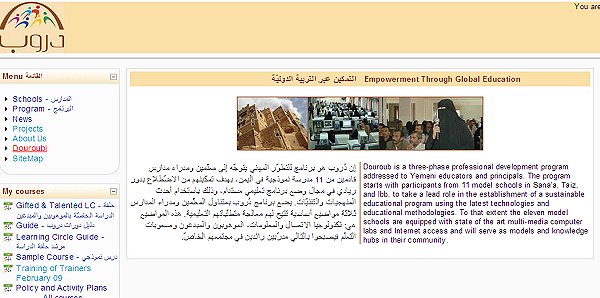 As you can see we really 'walk the talk'; the collaborative planning of a training session has started with 'Yellow stickies' and now continues via collaborative mindmap on-lin.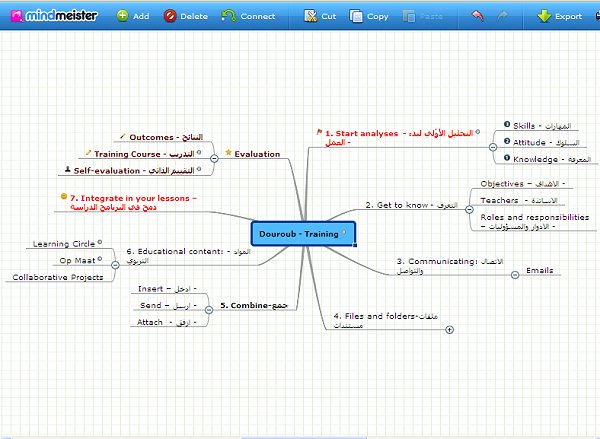 And every change made in the on-line mind map is shared with a notification e-mail!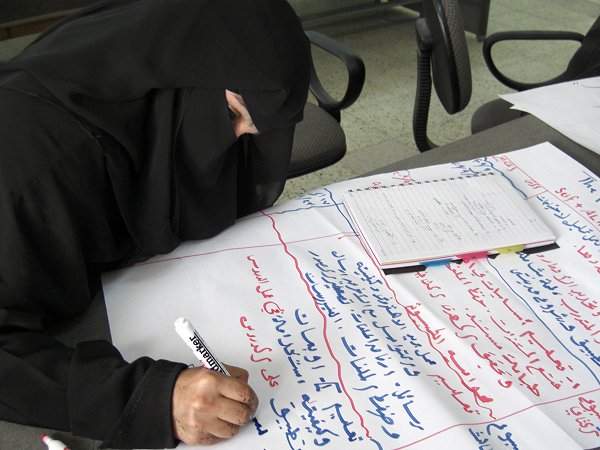 top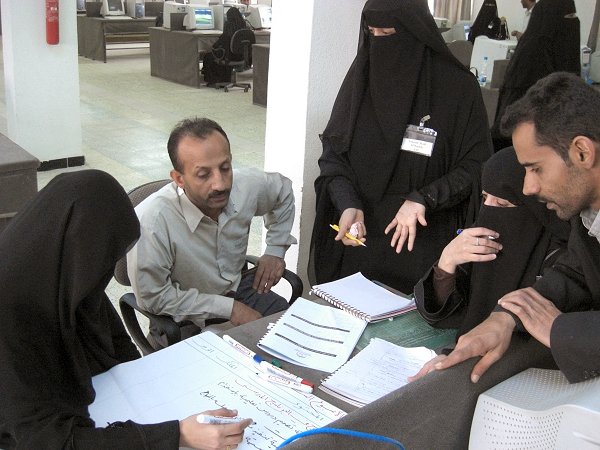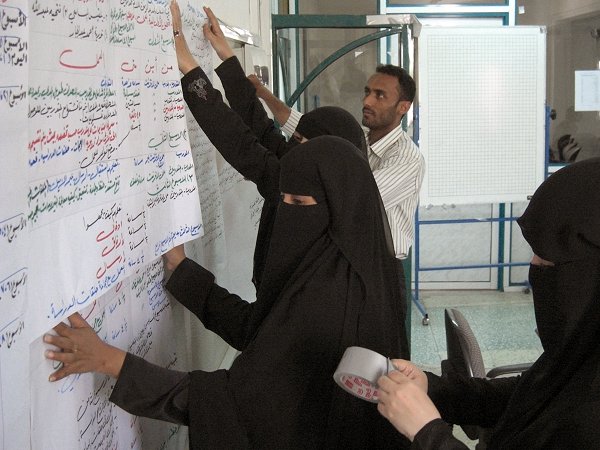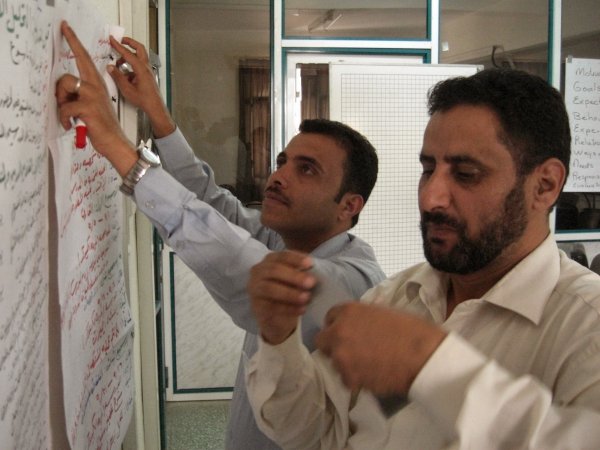 top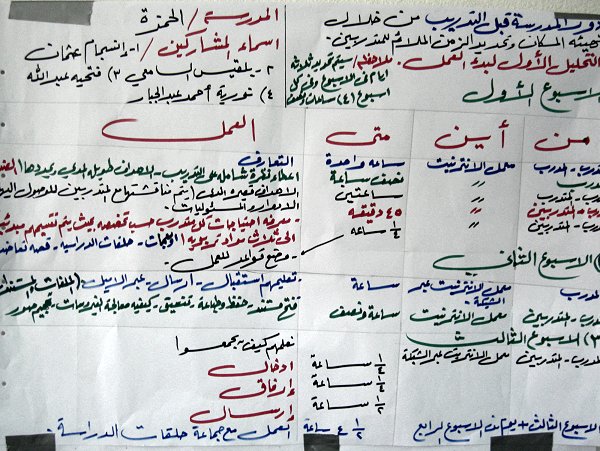 The timeline for the school ToT training plan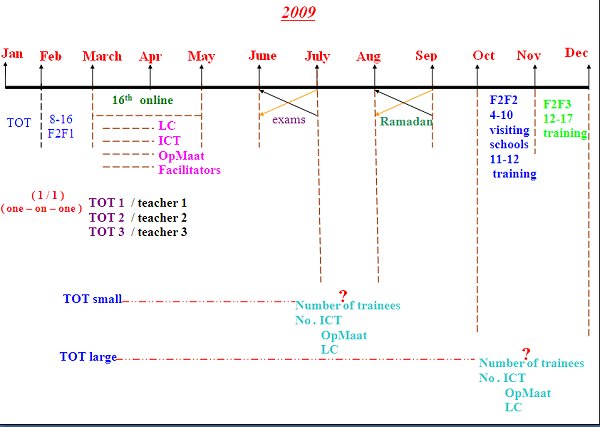 top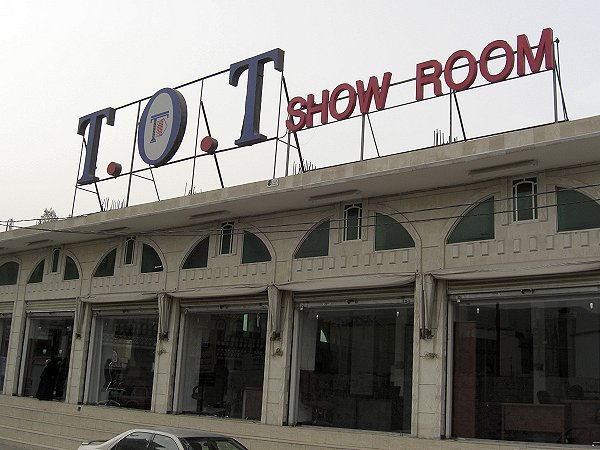 top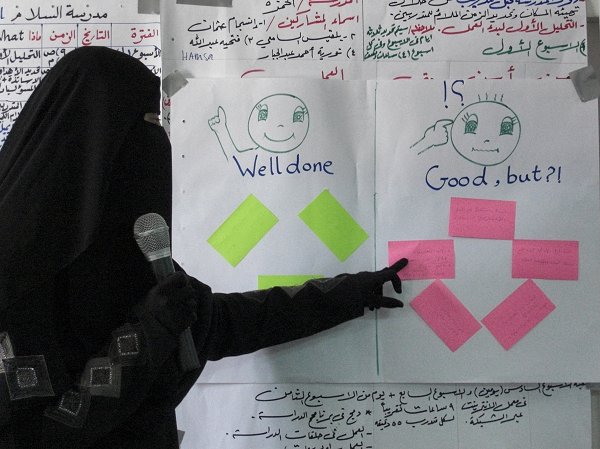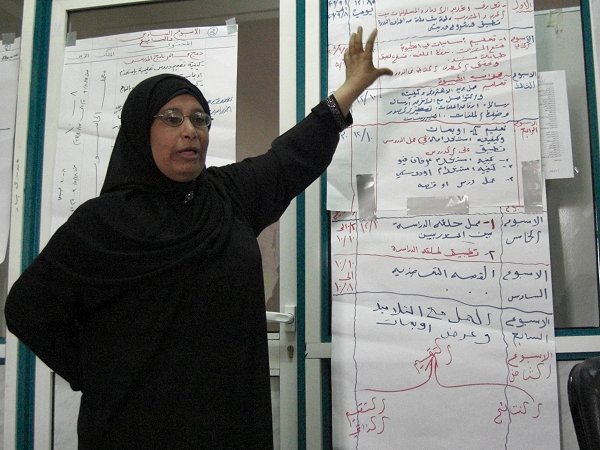 top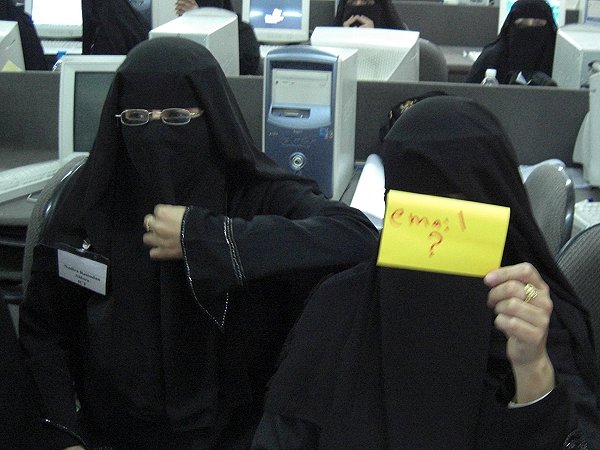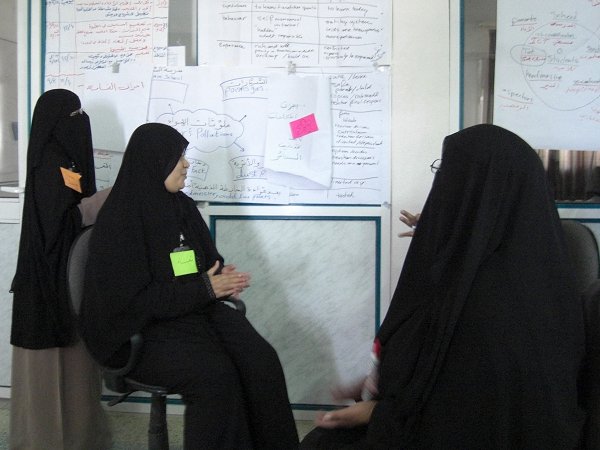 top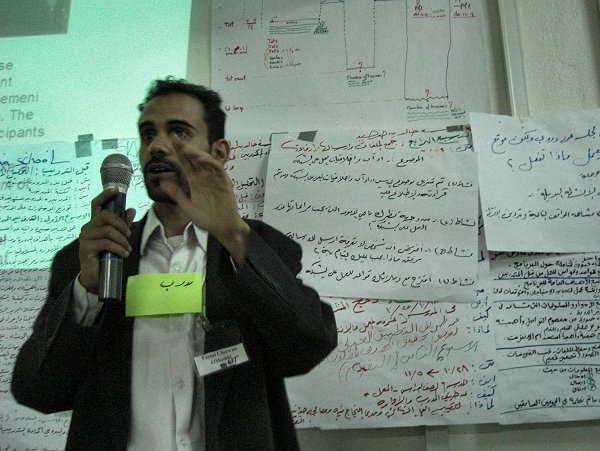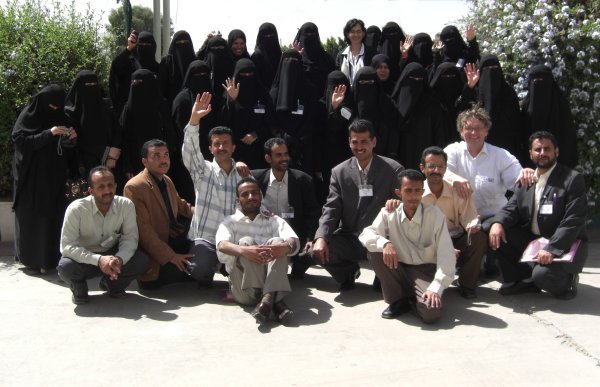 top
---
Reacties
Nog geen reacties
---
Reageer
---
Reacties op deze pagina zijn niet meer mogelijk.