Taiwan – 18th iEARN Conference – juli 2011
Pictures per day see below
iEARN-Taiwan hosted the 18th Annual iEARN Conference and 15th Annual Youth Summit. The theme will be "Green Tech, Green Life, Great Era."

In total, there were 44 countries/regions at this conference, 520 people getting together!International conference participants 240, while 228 students are in Youth Summits, and 36 iEARN Taiwan Team members.
Announcement in Toronto, July 2010:iEARN-Taiwan announces "We are thrilled to invite all to Kaohsiung, Taiwan to join the 18th International Conference and 15th Youth Summit.  Taiwan is a beautiful island with environmental and cultural diversity.  Our foods, night markets and fruits are something you don't want to miss!  2011 iEARN Annual Conference will be held in the 2nd biggest city of Taiwan, Kaohsiung City.  Kaohsiung is a charming harbor city with its hospitable citizens, pleasant subtropical climate and gentle ocean breeze. Come to explore the passion and vitality of Taiwan!"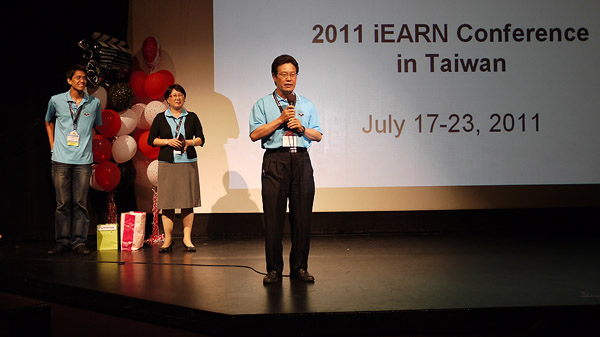 Delegatie Nederland
Lonneke van Duren – student HAN
Tanja van Lier  – student HAN
Marjolein van Meggelen  – student HAN
Leo Kemper –  docent Canisius, Almelo
Maurits Kamman –  docent Canisius, Almelo
Marlou Snijders – leerling Canisius, Almelo
Tess Roelofs – leerling Canisius, Almelo
Bob Hofman – ICT&E, iEARN-NL en Global Teenager Project
iEARN Taiwan Juli 2011
Weblog iEARN-conference Canisius
Friday July 15th 2011 – After 12 hours flying, now a 3 hour stop over in Hong Kong, and then on to Kaohsiung. Landing in Kaohsiung showed an alive and lighted city.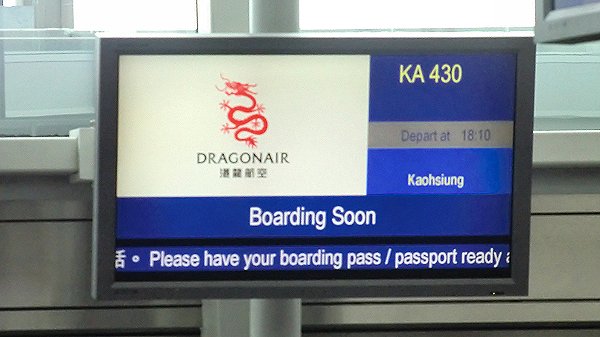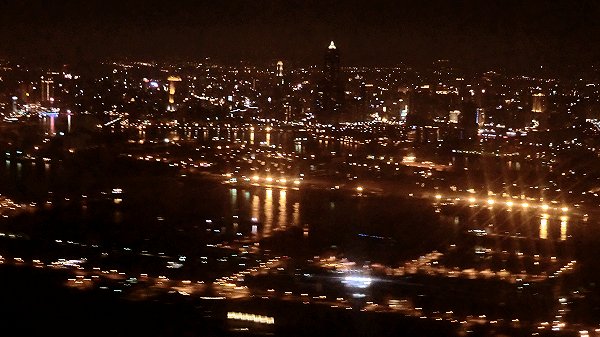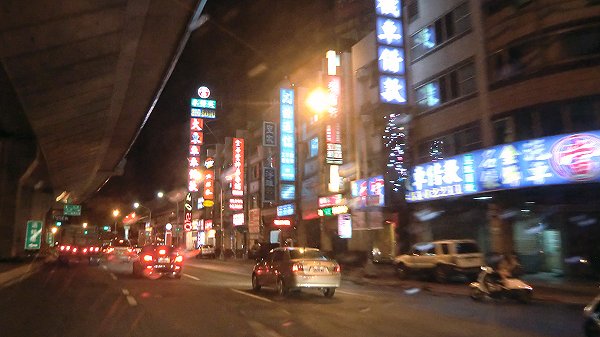 top
Saturday July 16th 2011 – The first day of the Assembly Meeting.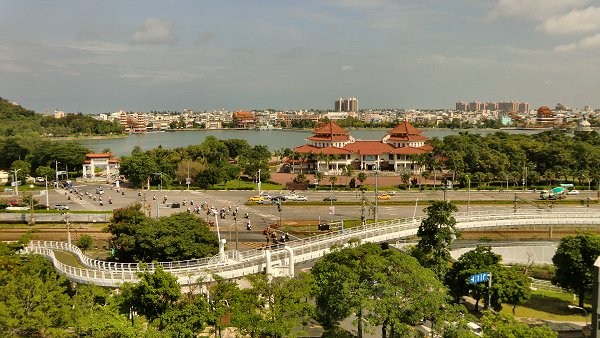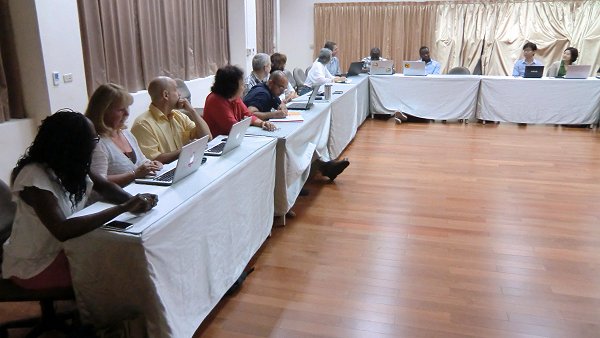 top – The conference bags are so beautiful and created from reused political campaign banners.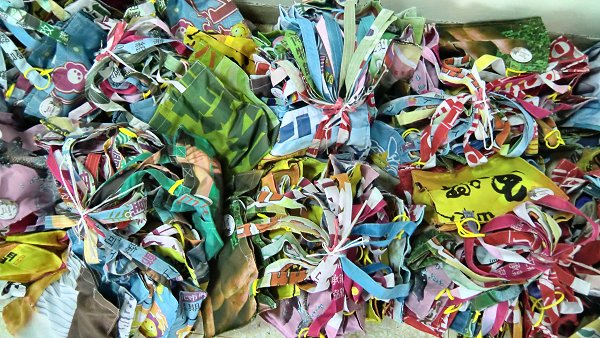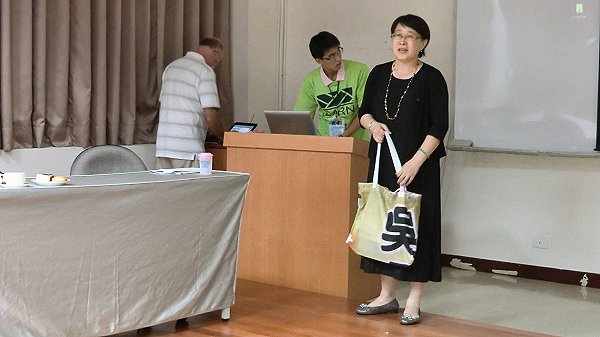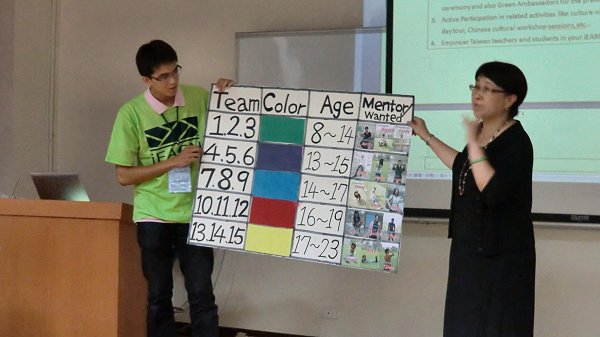 top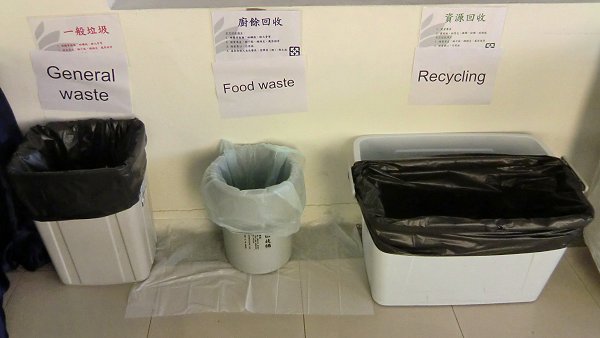 At every iEARN conference some GTP coordinators meet :-).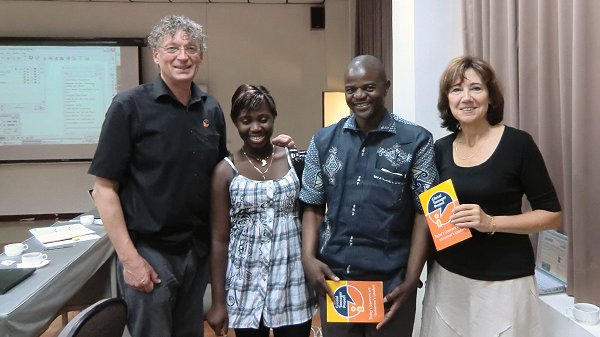 Francois Donfack, country coordinator for GTP in Cameroon, received refurbished technology to support the teachers in Cameroon working in projects; one laptop, three cell phones and a digital camera 🙂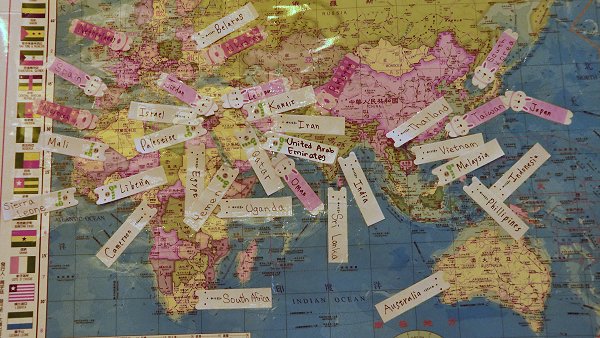 top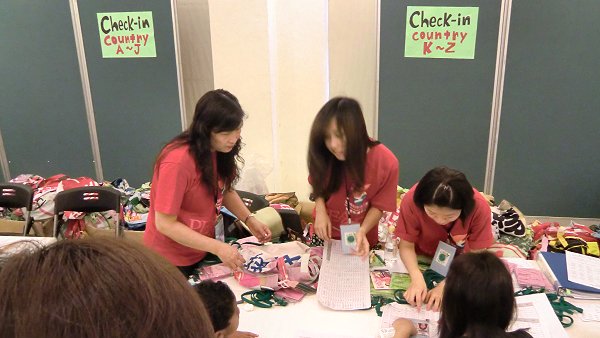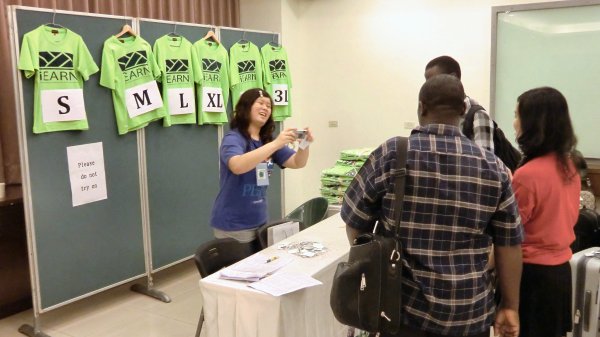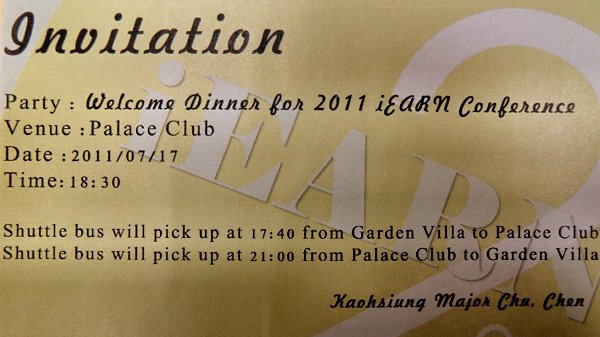 top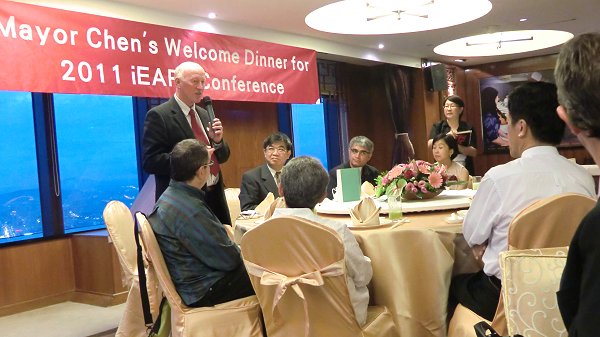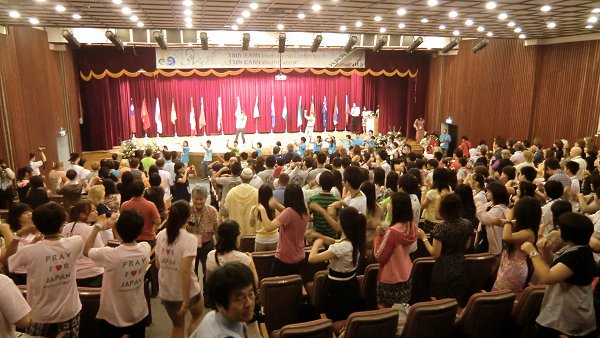 top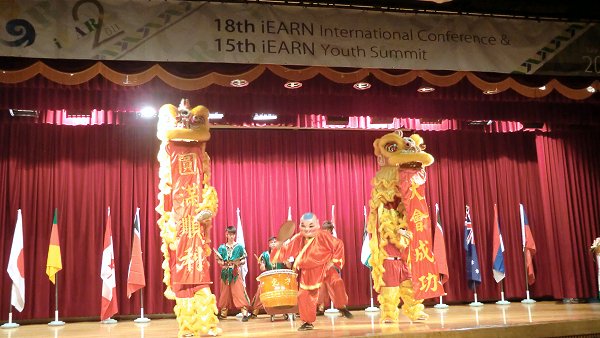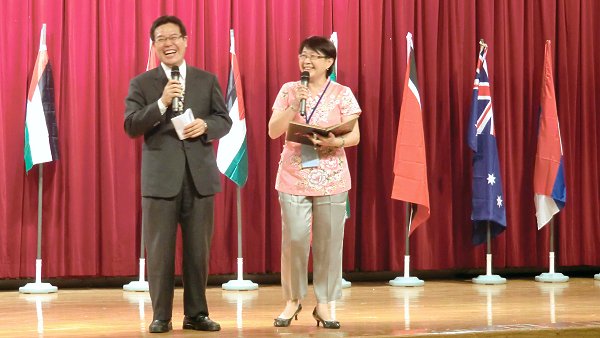 top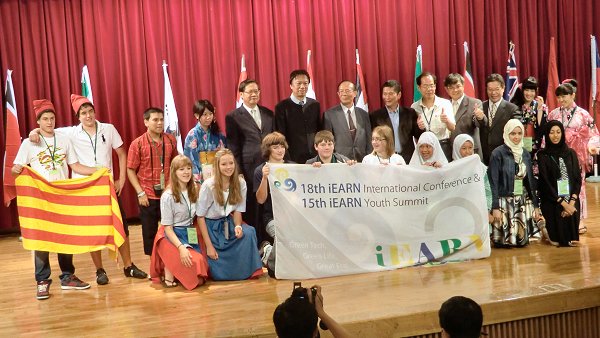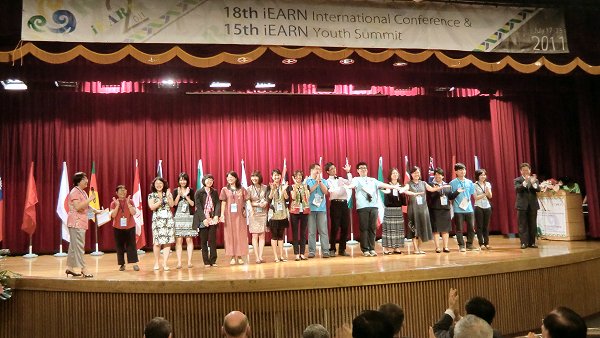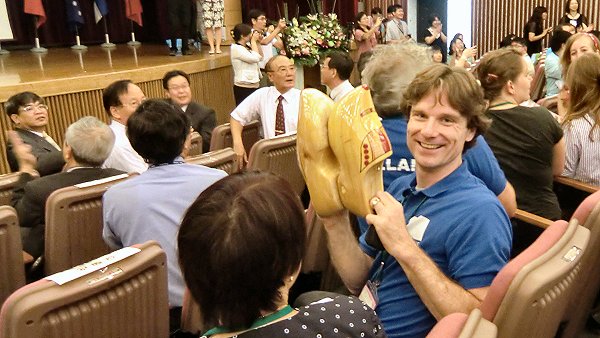 top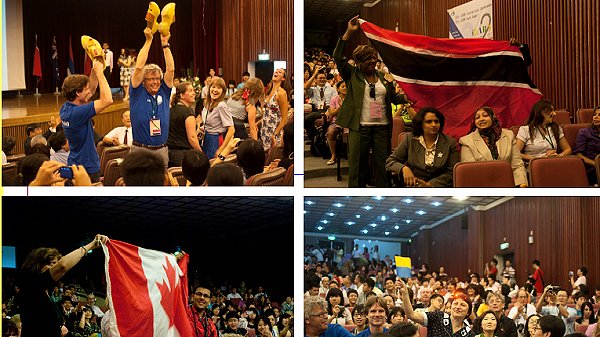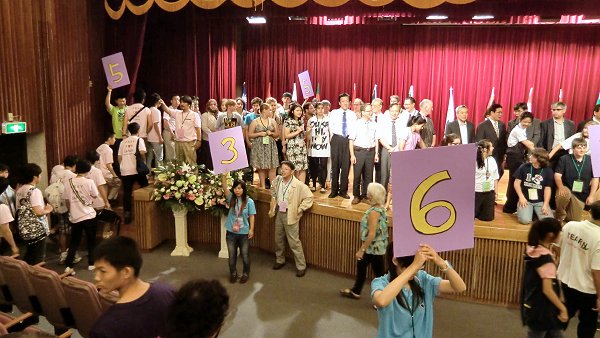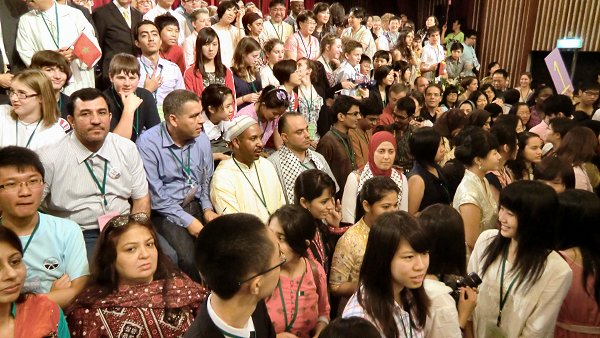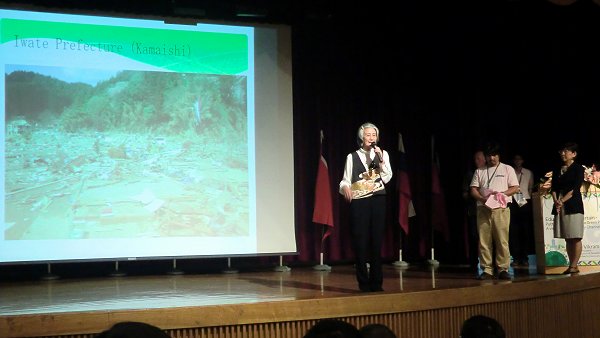 top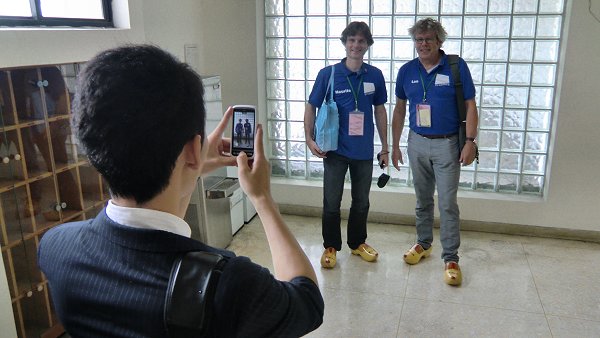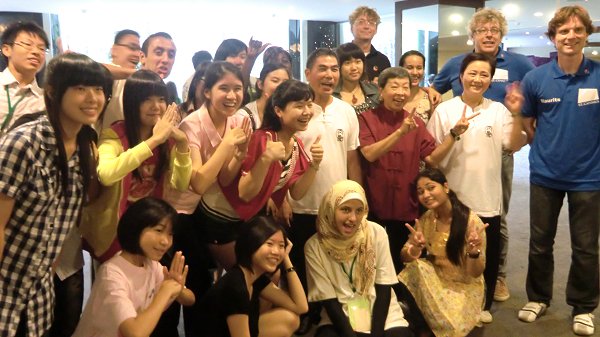 top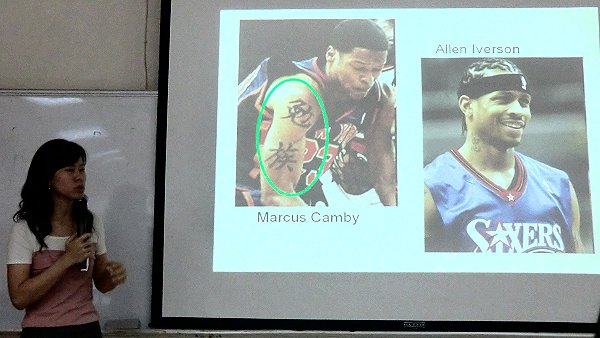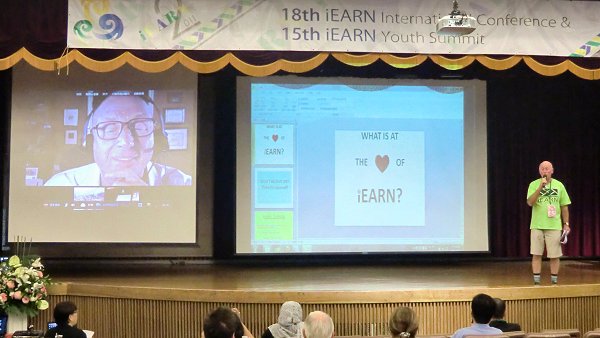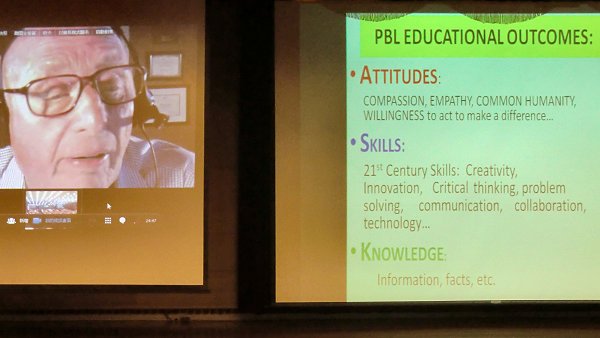 top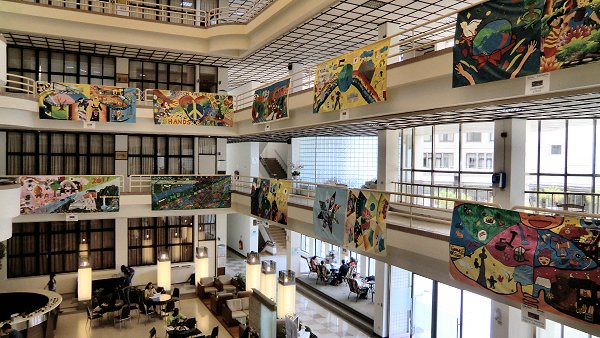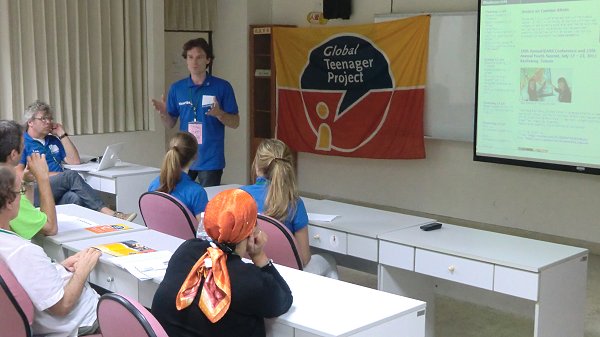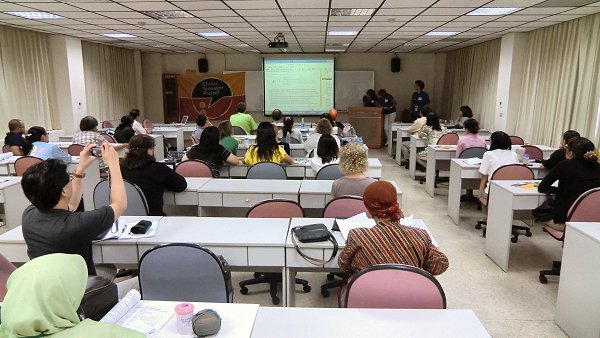 top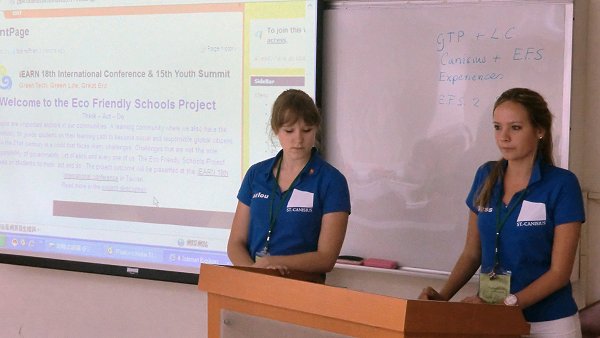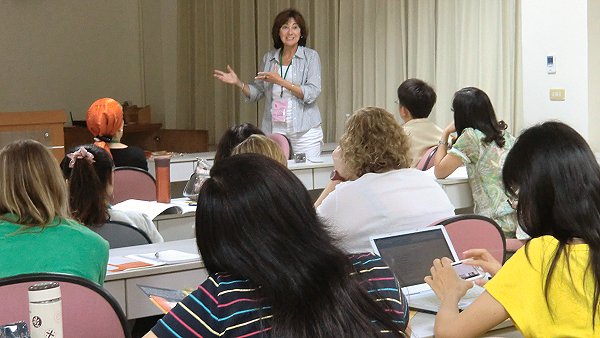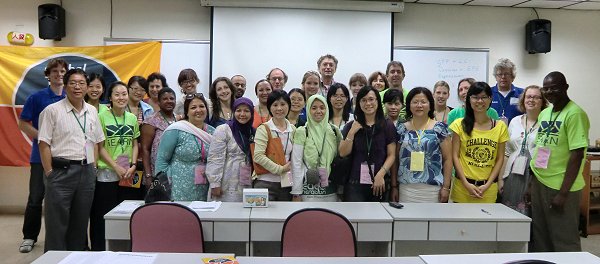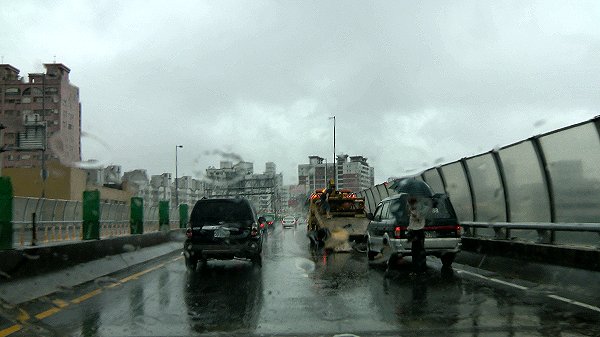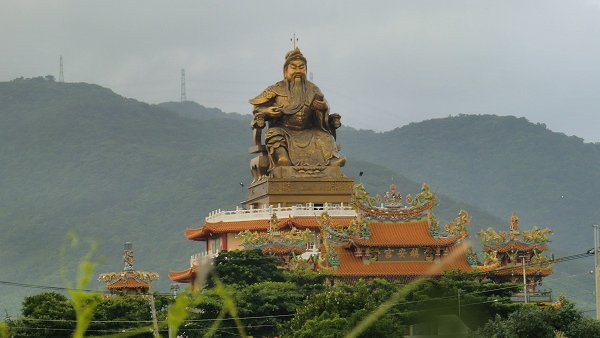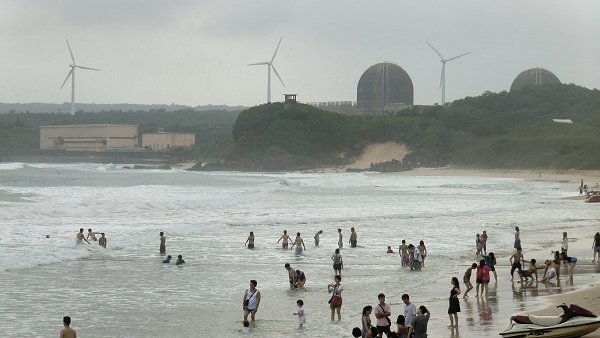 top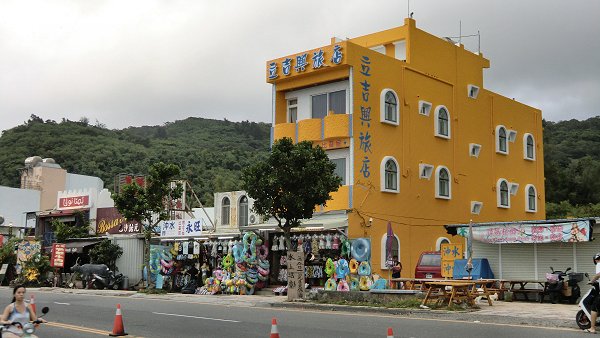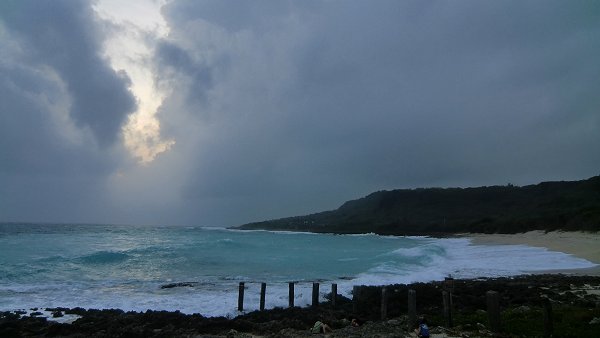 Thursday July 21st 2011 – Plenary opening by Mr. Rey-Cheng from Tzu Chi Environment Organization. Adding a first R (Refuse) before the traditional Reduce – Reuse – Recycle is an eyeopener 🙂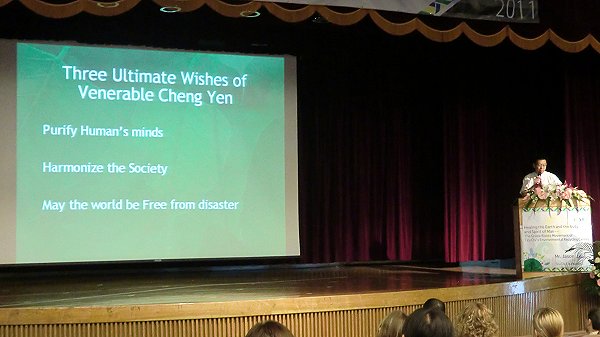 top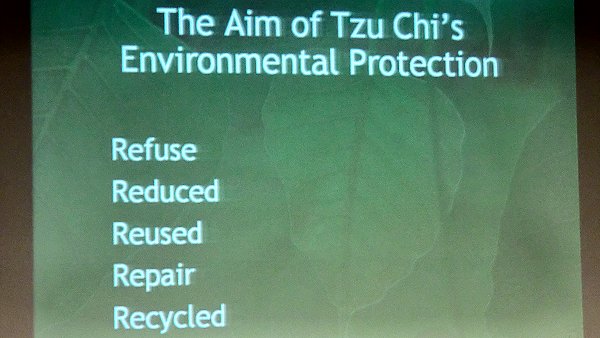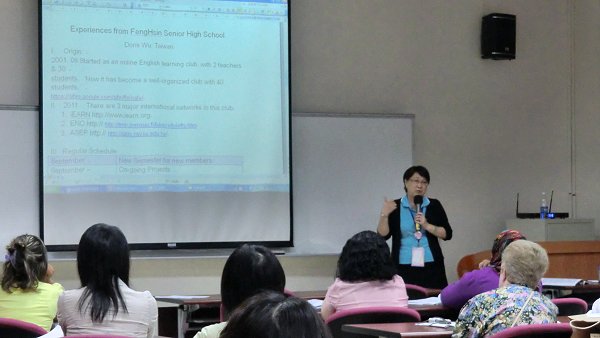 Many workshops today 🙂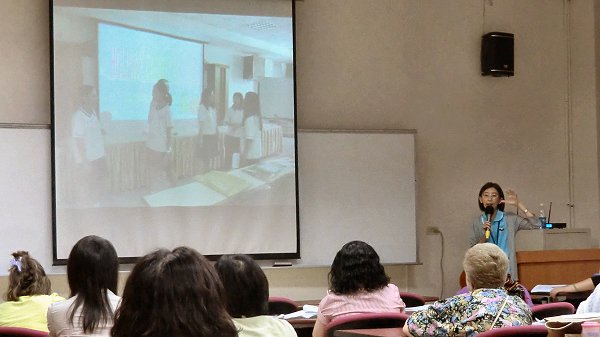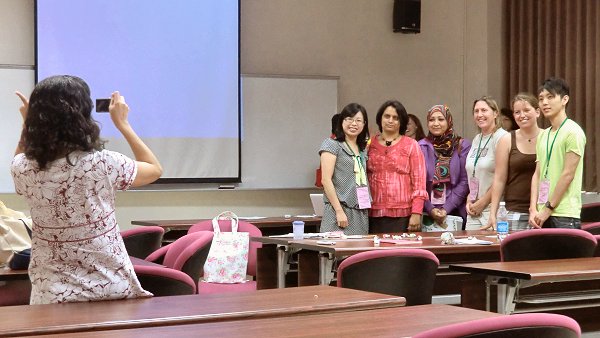 And then.. the famous iEARN Cultural Evening with contributions from 20+ countries.Fourth in row the Dutch team with "Tulips from Amsterdam" and a super "klompendans".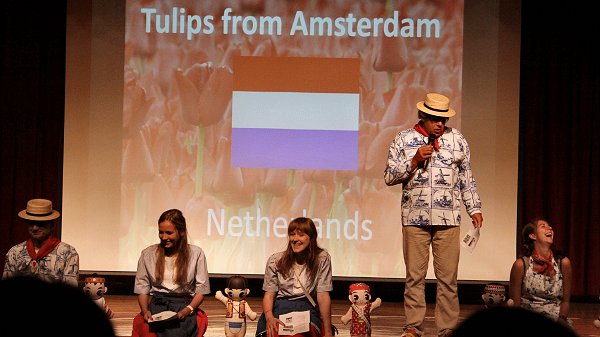 top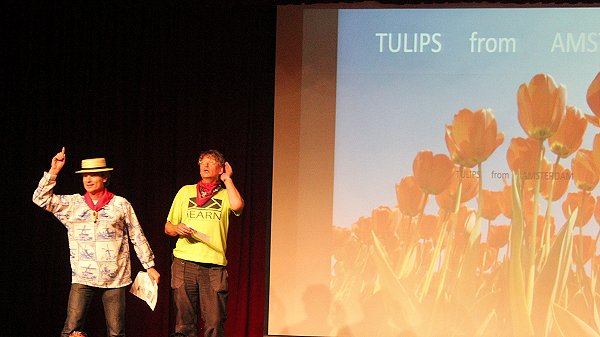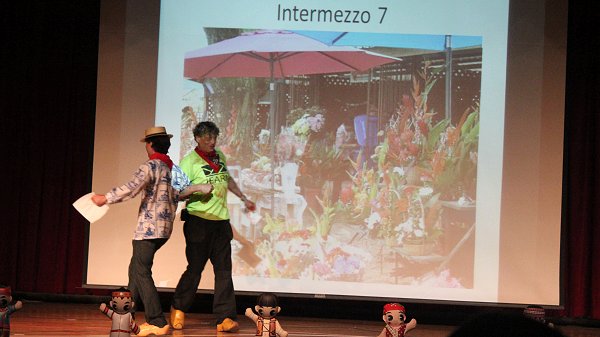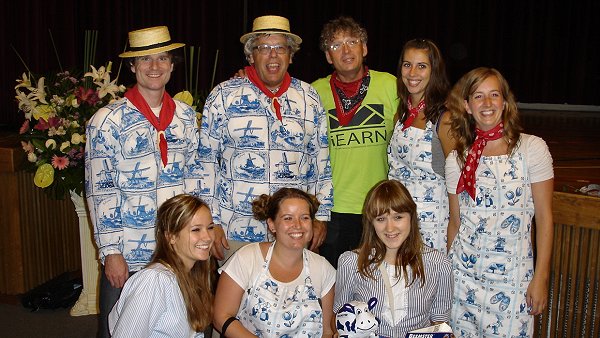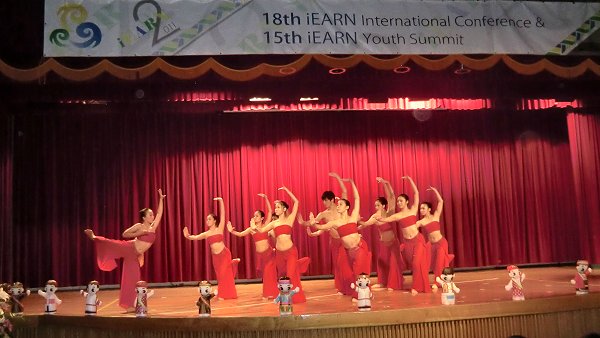 top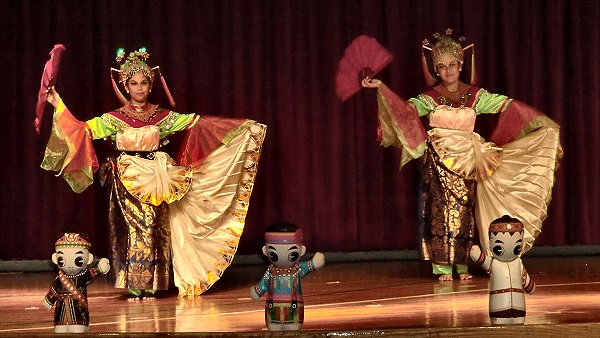 Friday July 22nd 2011 – Walk around Lotus Lake – Closing Ceremony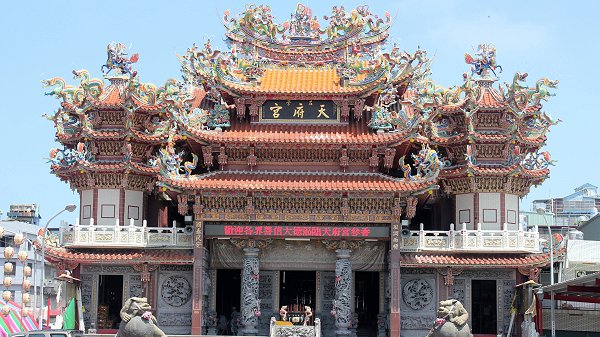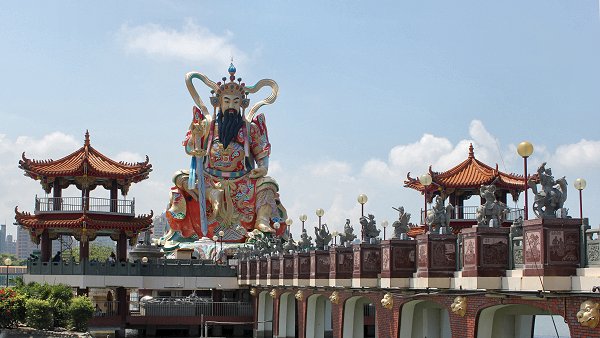 Closing Ceremony of the 18th iEARN Conference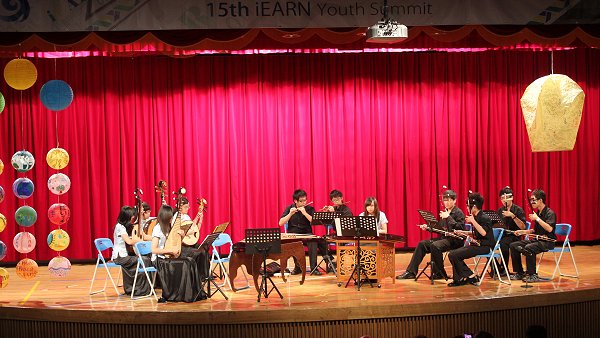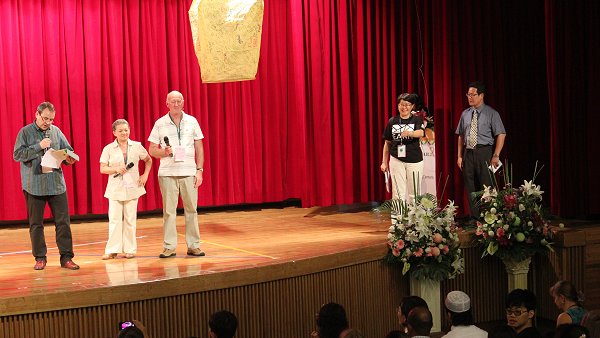 top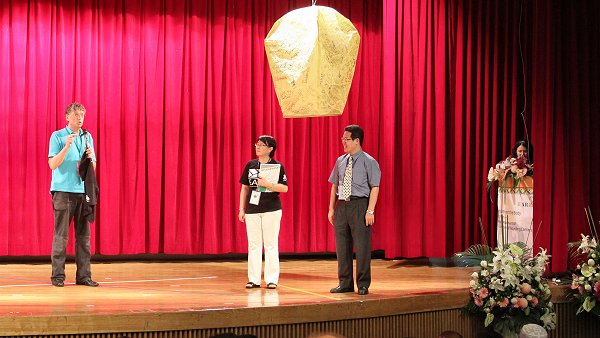 Thank you conference organisors for that special 'black Taiwan Team T-shirt' received for help offered!And to end the whole Taiwan volunteer group on Stage.. want an amazing team!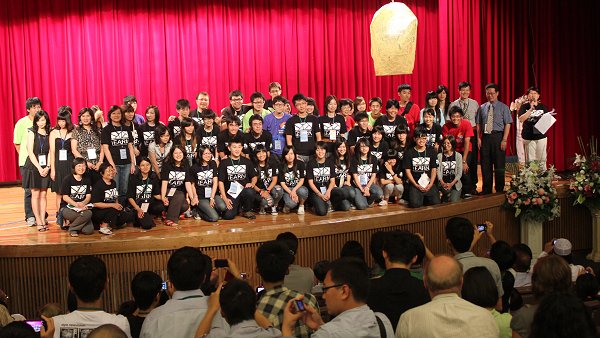 Time to dress up for the Gala dinner and party after 🙂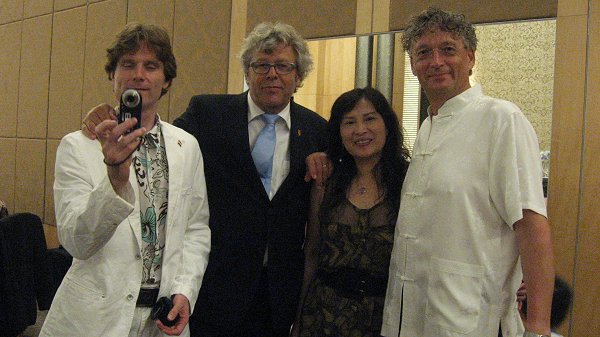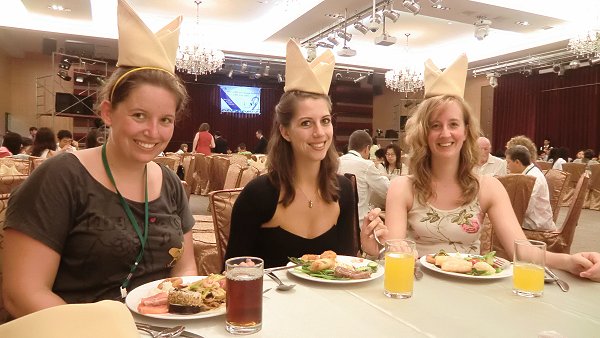 Girl power in iEARN Taiwan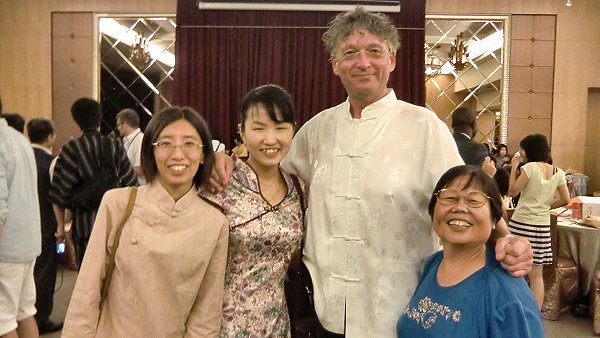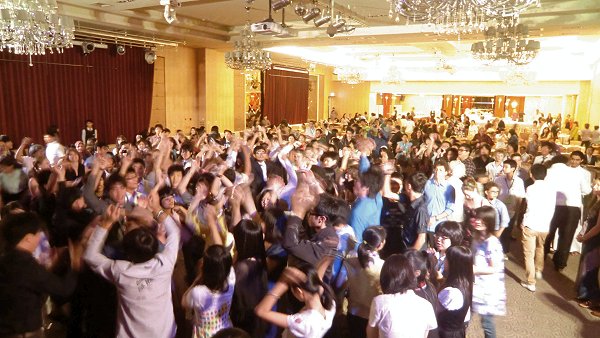 top
– See you in 2012 at the 19th iEARN conference in Trinidad and Tobego 🙂
---
Reacties
Nog geen reacties
---
Reageer
---
Reacties op deze pagina zijn niet meer mogelijk.